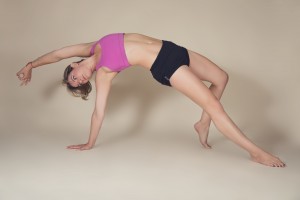 New Wednesday Vinyasa Flow Yoga Class Begins 11th March 630pm – 730pm
Vinyasa Flow Yoga, fast becoming one of the most popular styles of Yoga. This style links breath with movement, smoothly sequencing traditional Yoga poses with modern core stability and mobility. This mixture of fundamental Yoga concepts and modern mobility patterns combines an awareness of the breath and inner stillness with a need for more functional movement to keep up with our modern sedentary lifestyles.
Each class has been choreographed to leave you feeling challenged yet calm. All classes end with Savasana (relaxtion) which brings about a greater sense of wellbeing.
Suitable for those with some Yoga experience. ( If you don't have any experience of Yoga please contact Maria to discuss joining this class)
Price £6 drop-in
Class location: Stagecraft Dance Studio, 41-43 Liverpool Road, Cadishead, Manchester M44 5BQ