Late Summer Yoga Holiday
Set in the rolling countryside of the Duras region in South West France, our retreat venue is a blissful getaway where you can relax, unwind and de stress. The location is remote and offers an opportunity to enjoy French country life, with the nearest town being about 6 miles away. We are surrounded by sunflower fields and vineyards, making for stunning views and peaceful tranquility.
The accommodation is charming, with each gite having its own character and individual design. The food is fresh, healthy, hearty and wholesome and all home cooked.  The yoga sessions involve a perfect mix of dynamic flowing movements, gentle relaxing postures and mindful meditation.
We encourage guests to get out and about during the day, either using the bikes we have available or just heading out for a local hike. We also provide short trips to local towns and chateaus and include a fantastic wine tasting experience on the last evening.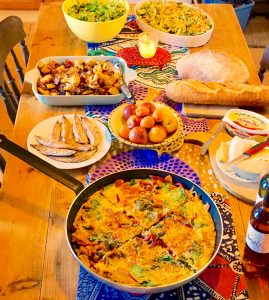 Retreats for 2017
Boot Camp and Yoga Retreat   30th May – 3rd June            Cost £495* FULL
Sunflower Yoga Retreat             6th  – 10th June                    Cost £495 * FULL
Late Summer Yoga Retreat      29th  Aug – 2nd Sept             Cost £495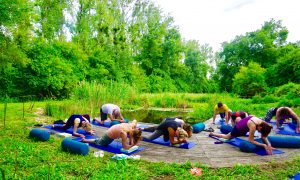 Contact enquiries@tranquilliteretreats.co.uk  to book or Visit www.tranquilliteretreats.co.uk for more information