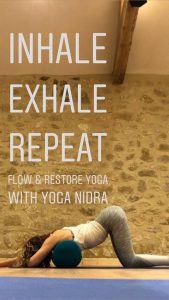 Flow & Restore Yoga with Yoga Nidra
Upon arrival you will be greeted with a relaxing herbal tea. We will then begin the practice with a seated meditation to find stillness preparing us for a grounding yin & lunar yoga flow. This is then followed by restorative yoga using bolsters and props for extra support where we can feel safe to deeply let go of unwanted physical and emotional tension. We end the session with an aromatherapy infused savasana and Yoga Nidra.
£20 session includes tea and healthy treat to finish.
Next session – Saturday 21st July 2018 2pm – 430pm
Held at Hale Yoga and Ayurveda, 161d Ashley Rd, Hale www.haleyoga.com
                                                                   Booking essential as spaces are limited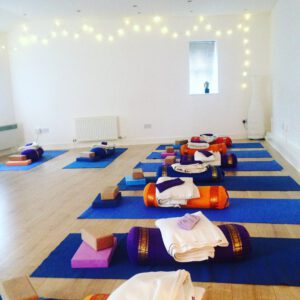 For enquiries send your details to  info@mariayoga.co.uk or book via the button below