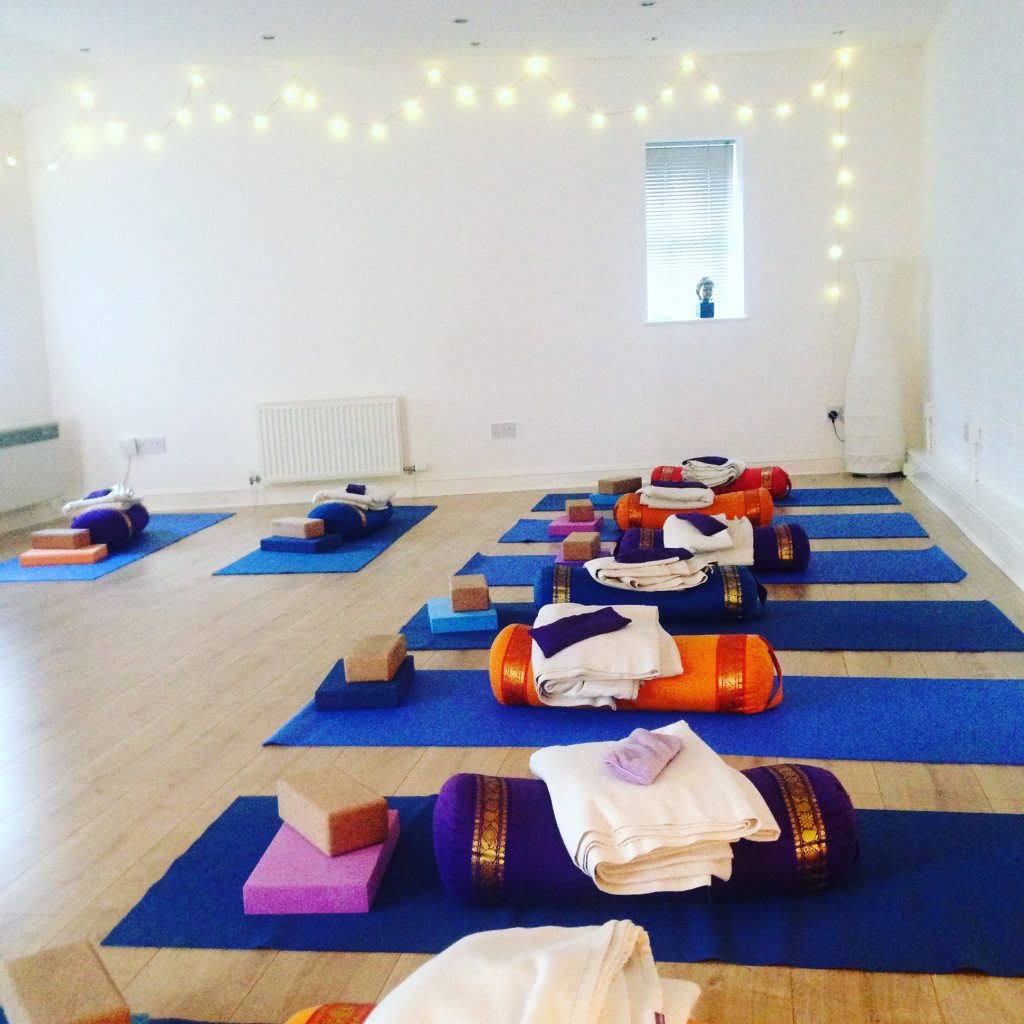 Flow & Restore Yoga 
Chakras are the bridge between the conscious mind and our bodies. These energy centres govern our physical and emotional well being. However certain influences from conditioning, lifestyle and past issues can affect there overall function and ability to create harmony within.
Join me for an opportunity to explore this energetic system and the self through movement, relaxation, chanting and meditation. A chance to balance, heal and transform built up stress and tensions.
The yoga will include meditative lunar, slow flow yoga and grounding restorative postures. We will complete the afternoon with an aromatherapy infused Yoga Nidra (often referred to as yogic sleep) to fully relax the senses and to set an intention (sankalpa) for the season ahead. Workshop includes herbal tea on arrival and healthy treat to finish.
Upcoming Dates 2pm – 430pm Saturday 6th April & 4th May 2019
Sessions taught by Maria Kelly
Held at Hale Yoga Studio, Ashley Road, Hale www.haleyoga.com
Workshop costs £25 – booking is necessary as this is a small studio and spaces are limited. Contact info@mariayoga.co.uk to book or use the Book Your Place button below