Pre & Post Natal Yoga – Private Tuition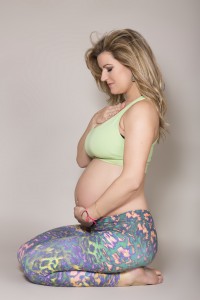 Each session lasts for 1 hour – Monthly packages & Gift vouchers are available.
*Conditions Apply. Contact Maria at info@mariayoga.co.uk for more information or to make a booking.
Benefits of practicing Prenatal Yoga?
Yoga strengthens the body helping it to cope with the extra weight of carrying your baby. Yoga poses focus on correct postural alignment helping women to understand the changes and effects pregnancy can have on their bodies.
Regular practice can help relieve physical tension and stresses from the body, which often build up as a result of the baby growing, circulation is improved so that swelling due to the extra fluid and blood flow is less likely, this also assists with lymphatic drainage enhancing immunity and creating a healthier environment for you and your baby.
Practicing Yoga whilst pregnant can help to lift your mood at a time when you can feel overwhelmed. Yoga helps you to accept and understand the changes that may be occurring hormonally and the effects this can have both physically and physiologically.
Pregnancy Yoga incorporates various breathing techniques to calm the nervous system helping you to feel more relaxed through pregnancy, these breathing exercises are also beneficial during labour helping you to stay calm and in control no matter what path the birth takes.
Meditation and Visualisation exercises help deal with anxiety and quieten an over active mind aiding relaxation, better sleep and an overall greater sense of wellbeing.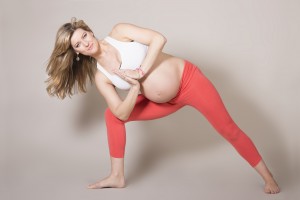 Mother & Baby Yoga – Tuesday's 1130am InHale Yoga, Cecil Rd, Hale
Explore, play & relax – enjoy the benefits of Yoga for you and your baby. * Babies from 12 weeks to 12 months
*Classes begin Tuesday 2nd May
1130am at InHale Yoga, Cecil Road, Hale WA15
Courses £42 for 6 weeks or £9 Drop in
Contact Maria info@mariayoga.co.uk or 07949 187982 to book your place or complete the contact form below.
Benefits for Baby:   
Helps settle baby, improving your baby's sleeping patterns
Interactive and physical activity helps to strengthen & aid your baby's development
Stimulates the baby's bodily systems, including digestive and nervous systems
Aids digestion, which can help to ease constipation, wind and colic
Bonding – enhances the relationship between you & your baby
New challenges helping your baby to cope with new situations
Helps strengthen your baby's body including their spine
Promotes muscle strength and joint flexibility
Introduces techniques to help your baby relax and become a natural self-soother.
Benefits for Mum:
Improves your posture, strength and flexibility which will help with lifting and carrying your growing baby
Post-natal exercises to tone the abdominal muscles and pelvic floor
Release physical and mental tension with Yoga stretches and breathing
Relaxation techniques to help you to cope with the stresses of new parenthood
Bonding – spend special time with you and your baby exploring new challenges and having fun
Get to know other mums, dads or carers and share experiences