Tuesdays 730pm – 830pm at Lymm Heritage Centre, 1 Legh St. Lymm WA13 0DA
Pre book as only 6 per class. 
£60 for 6 weeks guarantees a place or £10 drop in if a space becomes free. 
Classes are created for the 2nd and 3rd trimester or pregnancy. 
Evans Benefits of practicing Prenatal Yoga?
Yoga strengthens the body helping it to cope with the extra weight of carrying your baby. Yoga poses focus on correct postural alignment helping women to understand the changes and effects pregnancy can have on their bodies.
Regular practice can help relieve physical tension and stresses from the body, which often build up as a result of the baby growing, circulation is improved so that swelling due to the extra fluid and blood flow is less likely, this also assists with lymphatic drainage enhancing immunity and creating a healthier environment for you and your baby.
Practicing Yoga whilst pregnant can help to lift your mood at a time when you can feel overwhelmed. Yoga helps you to accept and understand the changes that may be occurring hormonally and the effects this can have both physically and physiologically.
Pregnancy Yoga incorporates various breathing techniques to calm the nervous system helping you to feel more relaxed through pregnancy, these breathing exercises are also beneficial during labour helping you to stay calm and in control no matter what path the birth takes.
Meditation and Visualisation exercises help deal with anxiety and quieten an over active mind aiding relaxation, better sleep and an overall greater sense of wellbeing.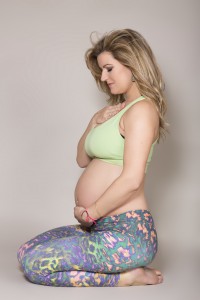 http://c3patriot.com/w.youtube.com/embed/h95nBlNVG3Y Yoga for Pregnancy – One to One sessions available
Each session lasts for 1 hour and can be taken at your home address or chosen location. Visit the online store to book a class or 1:1
Gift vouchers are available.