| WHEN | CLASS | LOCATION | COST |
| --- | --- | --- | --- |
| MONDAY 6PM - 7PM | Vinyasa Flow Yoga | Cheshire Wellness Centre Live Zoom also available | £11 drop in / 5 Class Pass £45 |
| MONDAY 715PM - 815PM | Yoga For Men | Cheshire Wellness Centre Live Zoom also available | £11 drop in / 5 Class Pass £45 |
| TUESDAY 630PM - 730PM | Vinyasa Flow Yoga | Cheshire Wellness Centre Live Zoom also available | £11 drop in / 5 Class Pass £45 |
| TUESDAY 745PM - 845PM | Vinyasa Flow Yoga | Cheshire Wellness Centre Live Zoom also available | £11 drop in / 5 Class Pass £45 |
| THURSDAY 10AM - 11AM | Mum & Baby Yoga includes post natal recovery | Lymm Heritage Centre | 6 Week Term £56 |
| FRIDAY 10AM - 11AM *No Classes 4th, 10th Nov & 15th Dec | Flow & Restore Yoga Suitable for beginners | Cheshire Wellness Centre Live Zoom also available | £11 drop in / 5 Class Pass £45 |
| FRIDAY 630PM - 830PM Next Dates 10th Nov then Pre Xmas Chillout 15th Dec | Restorative Yoga for Deep Rest | Cheshire Wellness Centre (pre book only) | £22 |
Workshops & Events
Join me for monthly Friday evening workshops.
All workshops & events are open to all levels. If you're a yoga novice then you will be given alternatives to support you in your practice.
What's coming up.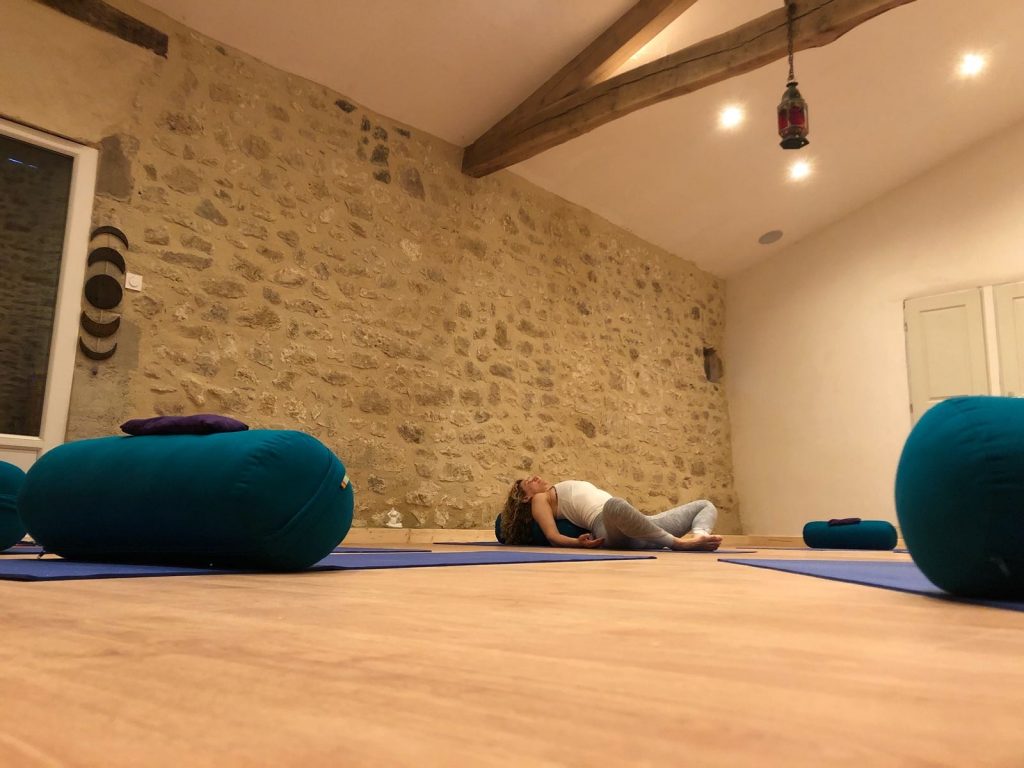 Restorative Yoga for Deep Rest with Yoga Nidra
Fridays 630pm – 830pm at Cheshire Wellness Centre Lymm – upcoming dates 8th Sept & 6th Oct 2023
Visit the BookFit App to book your place.
For Class Passes, Private Tuition, Courses and Baby Yoga Terms visit the Online Store
All Classes are held at Cheshire Wellness Centre, Lymm Marina Gate 3, Warrington Lane, Lymm WA13 0SW