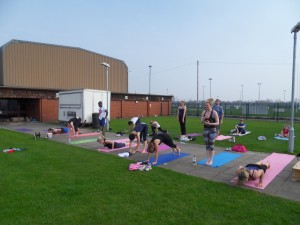 Hey Everyone,
We did it!! Thank you to everyone who sponsored us. We managed to raise over £600 for Sports Relief. Special thanks to all those who took part in the Sun Salutations you should be very proud of yourselves.
Watch this space for Manchester Yogathon 2013…..
If you still want to sponsor us click on the link below. Thanks again, Maria x
http://my.sportrelief.com/sponsor/teamyoga
Thanks for your support!!
Maria x