where can i buy accutane for acne An honest post on how I got into yoga (contains subjects around domestic violence)
A tiny hut in Key West is where my yoga journey began. I remember my first class well – the tightness in my body, my arms shaking in downward facing dog and thinking how the teacher looked so graceful whilst I felt like I could hardly move. The feeling I got after the class though and what I experienced during savasana had me hooked. I remember thinking "I want to teach this I need to tell other people how amazing yoga is."
This was 1997 and I would not embark on my teacher training until 2010. Why take so long? Well there are many reasons as to why I took this stop gap and I would like to share just a little bit with you about my own personal journey. Many of us have our issues growing up and it is rare to make it to adulthood completely unscathed. My issues centred around feelings of abandonment, loss, rejection, and abuse. Being adopted, the traumatic loss of my adopted dad at 13, plus years of mistrust and abuse that followed. This all left me with an exceptionally low opinion of myself and a lack of self-worth, which then led me to a violent relationship.
Why am I sharing this? Well part of me wants people to understand how ' a nice girl like me', as has been said to me numerous times, can end up being the victim of domestic violence. I also want to share how powerful yoga can be in the journey to healing the past.
I never wanted to be seen as a victim I knew how much strength it had taken to leave this relationship, but without the distractions and chaos that this brought I was left alone to face my demons and it wasn't easy. I turned to drink, another abusive relationship and behaviours that would mean I did not have to feel what I was experiencing, which was physically painful and mentally challenging. Through my yoga practice and counselling I began the road to recovery. It was tough and there were times when I wanted to run out of the room. I would miss sessions by practicing avoidance, convincing myself I no longer enjoyed the class or did not like my counsellor anymore.
I kept going though. One of my favourite inspirational quotes is by Winston Churchill "if you're going through hell, keep going", and that is exactly what I did.
The word yoga means to be present and to be embodied, to notice what is really going on both physically and mentally. You cannot escape you. I enjoy this practice now – noticing how my body feels physically, where I am holding my tension and how I am feeling emotionally. I listen to my feelings and responses with a sense of curiosity and interest. Through yoga I understand that I am not defined by my past and these experiences have actually equipped me with a huge understanding and empathy towards others, an ability to bear witness to the stories of other peoples' pain.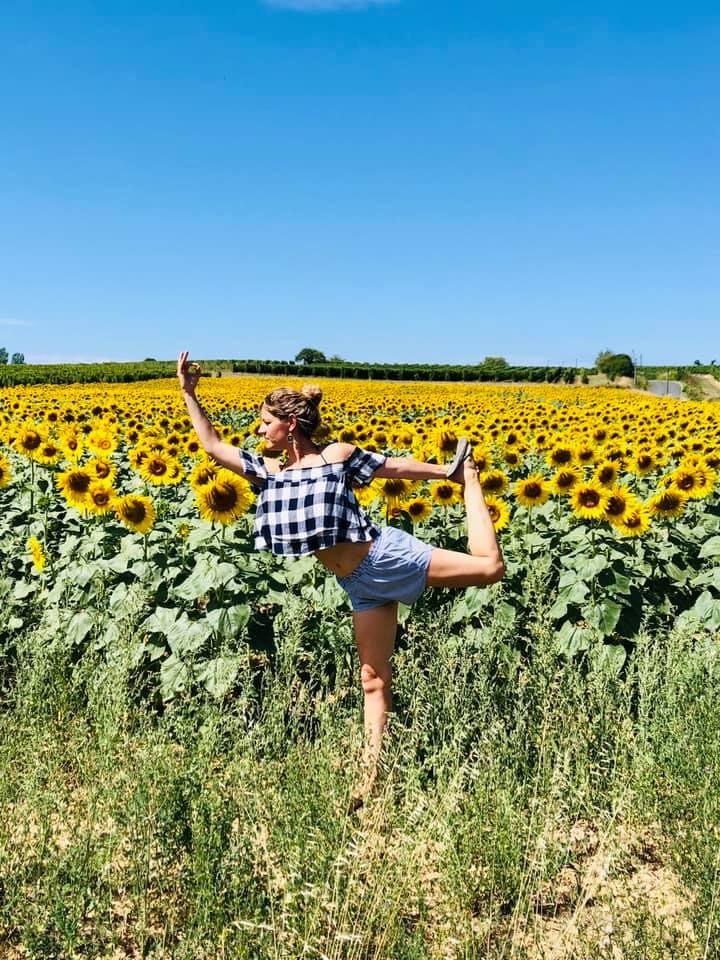 It is my belief we can all heal from our past, whether you are on a journey like myself or want to increase your sense of wellness and are curious how yoga movements and mediation can help. The teachings offer us all an insight into how we can help ourselves and navigate our way on our true path.
I wish you well on your journey,
With warmth,
Iperu Maria