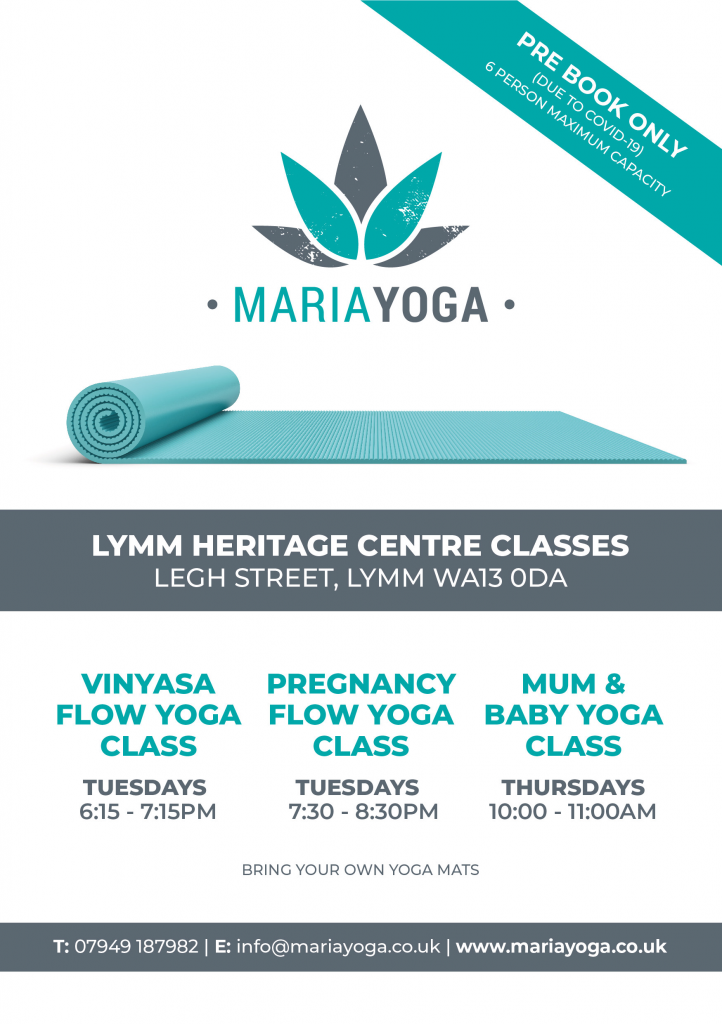 Weekly Classes at Lymm Heritage Centre
Tuesdays Vinyasa Flow Yoga 615pm – 715pm (Open Level Class)
Tuesdays Pregnancy Flow Yoga 730pm – 830pm (2nd/3rd Trimester)
Thursdays Mum & Baby Yoga 10am – 11am (babies from 6 weeks)
Pre Book Only due to covid-19 rules. Please bring your own mat.
Class is £10 drop in or Buy a 4 class pass £35 (passes to be used consecutively)
If you require more information on classes please contact Maria info@mariayoga.co.uk otherwise visit the online store below to book your place.